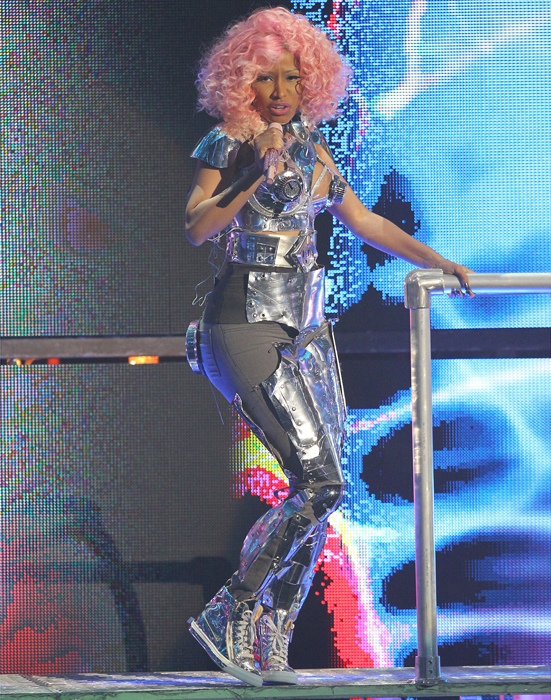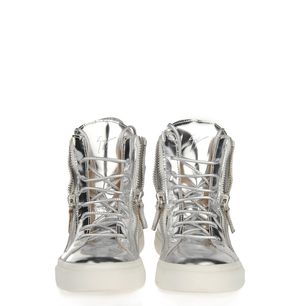 Oh my goodness! I love these sneakers. I usually don't wear sneakers... at all, but I would make an exception for these.
They're Giuseppe Zanotti silver high tops with zippers on the back and sides. These could add the perfect "pop" to any outfit. Absolutely gorgeous.
Nicki Minaj wore the same pair at the American Music Awards in November. I didn't really like her outfit but the sneakers made it all better!
To get a pair just like this, click

here